Morty's Page
About Morty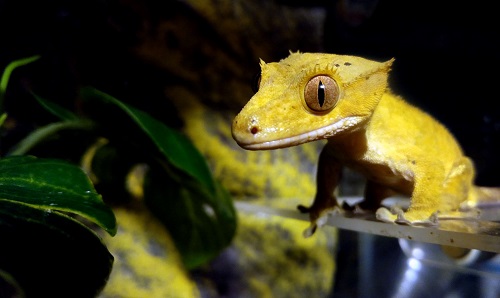 Morty is a male crested gecko. He was adopted in June of 2016. His hatch date is unknown. He has a much more skittish personality and does not like to be held, so I keep handling to a minimum with him. He lost his tail on March 31st, 2018.
Morty's Diet
Morty primarily eats Pangea Crested Gecko Diet. I change out flavors regularly. He also likes to hunt crickets which he is given on a semi-weekly basis.
All content and code, unless otherwise specified, is copyright 2004 - 2018 Callen Magnuson.
mmmh... spam...